AskForMenu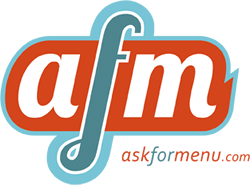 AskForMenu is an application to manage orders of a bar, terrace, restaurant, hotel, etc.
It consists in a control panel for managing orders and an android app that customers have on their phone.
Scanning a QR code that will be placed on each table, they can access the full menu in several languages. If they do not have installed the apicación, at scanning the code will be directed to the download page.
Customers can order from their tables, and it will arrive directly to the control panel. They will receive notifications to tracking the order.
You can customize the way your customers will see all the information: wallpaper, text color, images and multiple languages.
More details in www.askformenu.com